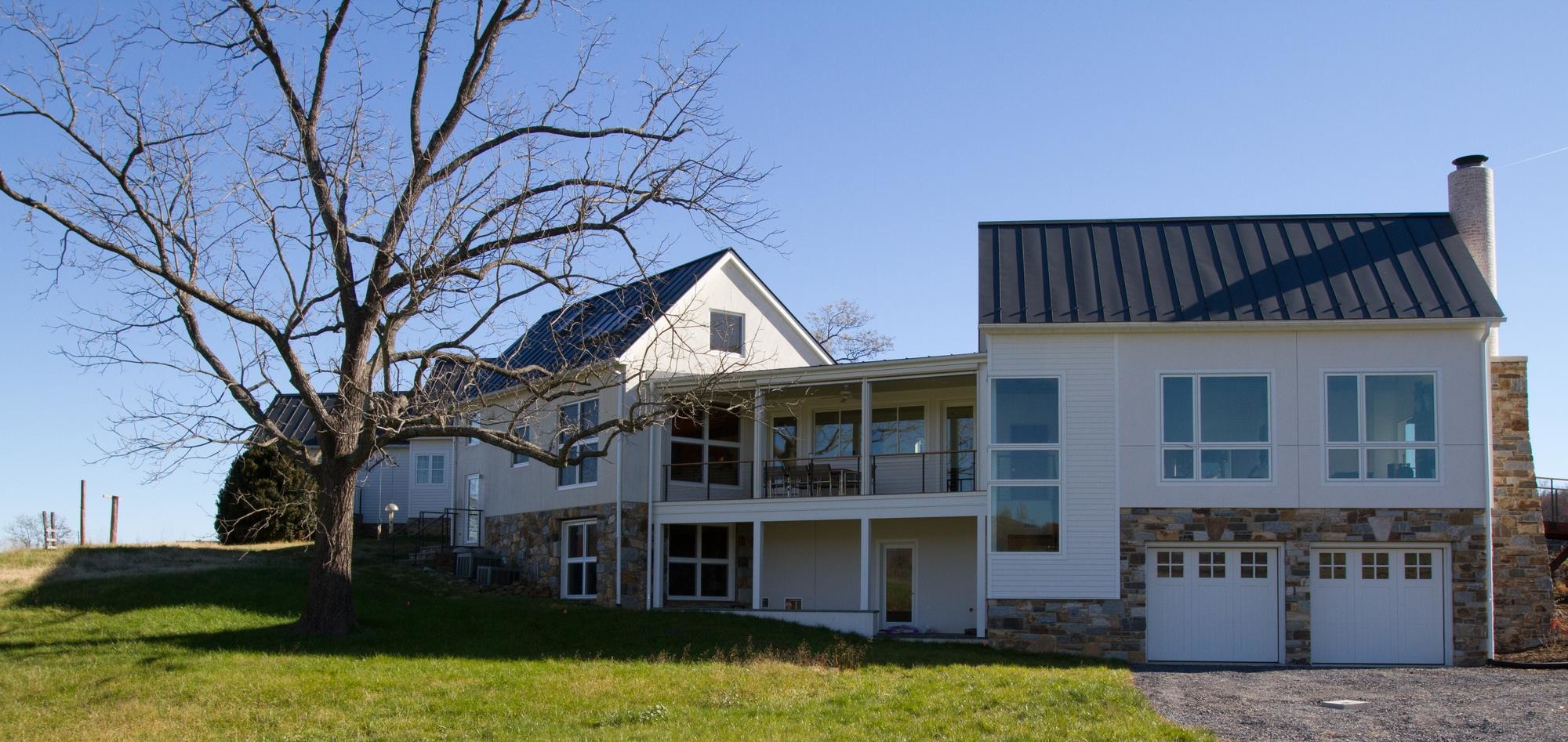 Stoney Meadows
Sperryville, Virginia
Reader and Swartz Architects, P.C.
This project combines the final two phases of a main residence with two wings.
Complete renovation and addition to early 1800s farmhouse serves as family bedroom areas with sitting room, and loft. Existing stone basement was completely refurbished and expanded. Antique structural components were revitalized and highlighted throughout the space.
Great room wing features timber frame roof system with SIPS panels, elevator, screened porch with retractable screens and garage below. State of the art geothermal heating and cooling with radiant floor heat, random width heart pine floors, extensive stonework, plaster curved ceilings and pigmented plaster walls complement the finishes. Numerous porches, sun rooms, and ramp bridges makes the seamless connections both inside and out.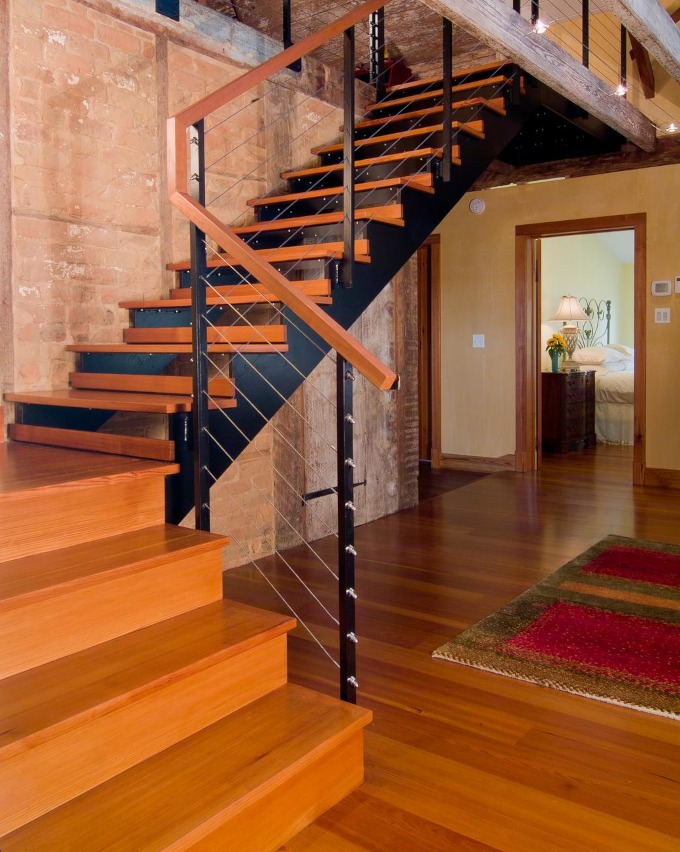 "To realize exceptional and highly detailed projects, Reader and Swartz Architects depend upon craftsmen who are capable of extraordinary skill as well as attentive communication with our clients. Working with George Massie has been a pleasure; his work and the work of his craftsmen exceed our highest expectations. George approached every unforeseen condition and complicated situation with careful consideration, thoughtful insight, and a desire for input from the entire team. He deftly adjusted to changes in the project, and his knowledge and experience clearly added to the result.
"I would recommend Hampton and Massie Construction without any hesitation. George and his craftsmen contribute significant value to all stages of the project, and it is evident that they take tremendous pride in their work and their relationship with their client."
Joel Richardson, Assoc. AIA; LEED A.P.
Reader & Swartz Architects, P.C.
213 North Cameron Street
Winchester, VA 22601